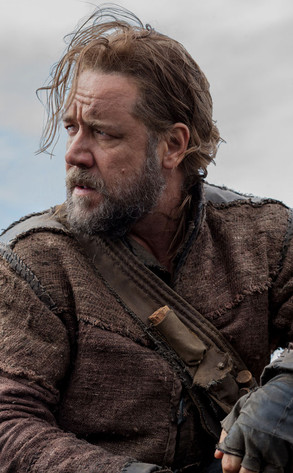 Niko Tavernise/Paramount pictures
The animals came two by two, but there's only one man who can play Noah and that's Russell Crowe.
The former Gladiator star unleashed hell quite a bit of facial hair in his role as the titular hero of Darren Aronofsky's big-screen biblical epic. And unlike his memorable Maximus in the 2000 Best Picture winner, Crowe's lastest character isn't out to avenge his family so much as save them.
As Noah, of course, Crowe is tasked with gathering up all of God's creatures and herding them into his famous ark where they'll wait out the Almighty's wrath and a lot of rain for 40 days and 40 nights.