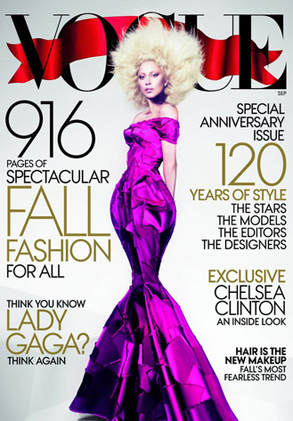 Mert Alas and Marcus Piggott for Vogue
Here's hoping Anna Wintour has a sense of humor about such things.
After practically live-tweeting her anticipation, Lady Gaga went and leaked the September 2012 cover of Vogue—featuring her, obviously—on her fan site.
"SHH DONT TELL TWITTER/ SEPT ISSUE OF VOGUE MAGAZINE/ Sorry Anna but the underground kids deserve it. bisous!" the pop star wrote alongside the sneak peek.