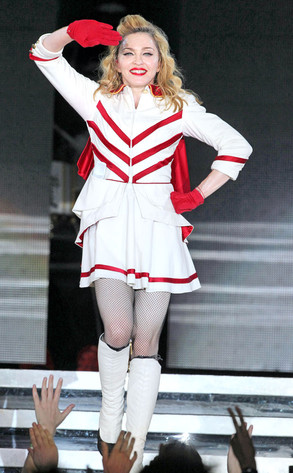 MIKHAIL METZEL/AFP/GettyImages
Madonna performed in Moscow for the first time six years ago under a cloud of controversy.
Why should anything be different now?!
This time, it was threats of violence directed at the artist and American concertgoers that could have put a damper on the proceedings—but, just as it did in 2006 when Catholic groups had a problem with her crucifixion imagery, the show went on. Rather fiercely, we might add!