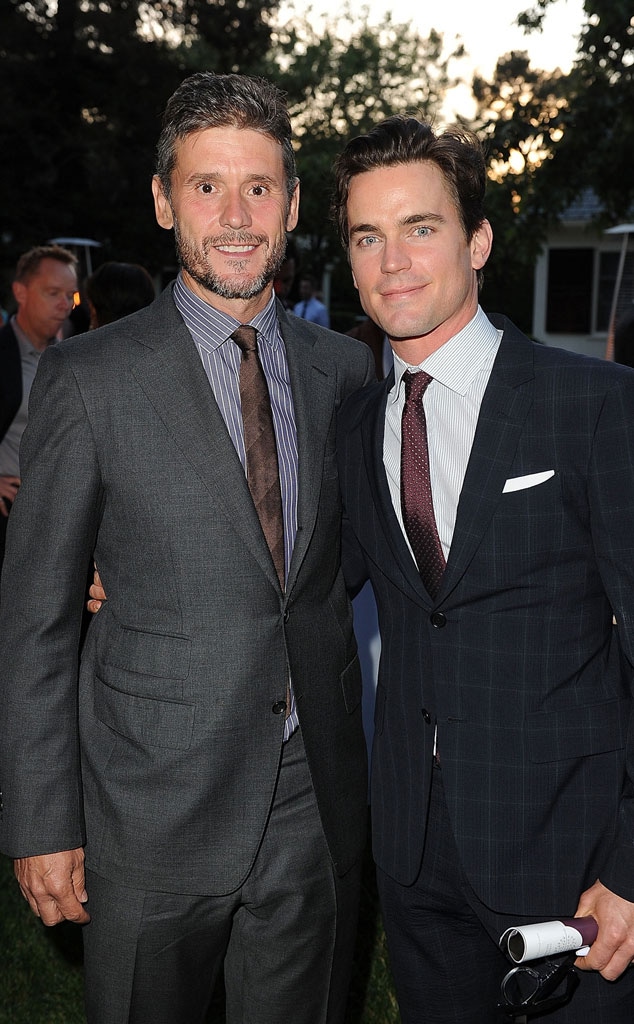 Jason Merritt/WireImage
If there's a hot Hollywood couple that could use a little recognition, it's White Collar hunk Matt Bomer and his partner, celebrity publicist Simon Halls.
The Gay, Lesbian & Straight Education Network announced today that the ridiculously good-looking duo and fathers of three will receive the Inspiration award at their annual GLSEN Respect Awards in L.A.
According to a release out today, GLSEN Executive Director Eliza Byard is proud to recognize Bomer and Halls "for their meaningful contributions toward creating a world where every child learns to respect and accept all people."
With the Respect Awards, GLSEN works to "showcase the work of corporations, individuals, students and educators who have made a significant difference in the areas of diversity, inclusion and the safe schools movement, and who serve as exemplary role models."
Bomer, who subtly came out in February, recently opened up to us about his LGBT advocacy.
"What we really have to do is stop the adjective before the job title—whether it's 'black actor,' a 'gay actor' or 'anything actor,'" the 34-year-old thesp said. "Everybody thinks that equality comes from identifying people, and that's not where equality comes from. Equality comes from treating everybody the same regardless of who they are."
Past GLSEN honorees include Chaz Bono, Lance Bass and country singer Chely Wright.
DreamWorks CEO Jeffrey Katzenberg and his wife Marilyn will also be honored at this year's ceremony with the Lifetime Achievement Award. The eighth annual Respect Awards will take place Friday, Oct. 5, at the Beverly Hills Hotel.
Congrats, you two!