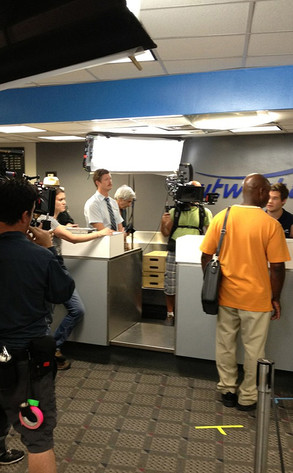 Twitter
Something tells us this has something to do with the stair car.
Jason Bateman, the thoughtful gift giver that he is, tweeted a photo from the set of Arrested Development's triumphant return, coming to Netflix.
Yesterday was the first day of filming for the cult comedy's 10-episode series, set to debut in 2013. Bateman has been peppering his Twitter with little Arrested gifts, like Michael Cera arriving on set, "looking for his Gangee." Translation: the cast is just as excited as the fans to start cranking out episodes of a television show gone too soon. Basically, we'll be blasting "The Final Countdown" until Arrested's official premiere.