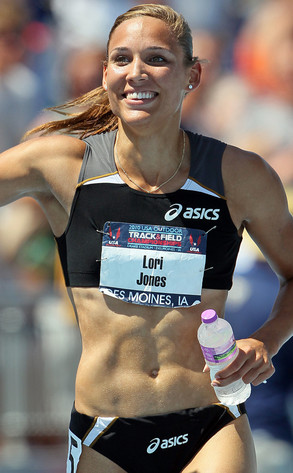 Andy Lyons/Getty Images
Lolo Jones was devastated when she didn't medal in the 100-meter hurdles Tuesday, but what really hurt the U.S. Olympian was how the media in her home country treated her.
A scathing New York Times profile of the 30-year-old athlete published Saturday questioned Jones' athletic ability and alleged she "will be whatever anyone wants her to be—vixen, virgin, victim—to draw attention to herself and the many products she endorses."
"I think it was crazy just because it was two days before I competed, and then the fact that it was from a U.S. media," Jones tearfully told the Today Show following her fourth-place finish in the 100-meter hurdles. "They should be supporting our U.S. Olympic athletes and instead they just ripped me to shreds. I just thought that that was crazy because I worked six days a week, every day, for four years for a 12-second race and the fact that they just tore me apart, which is heartbreaking."