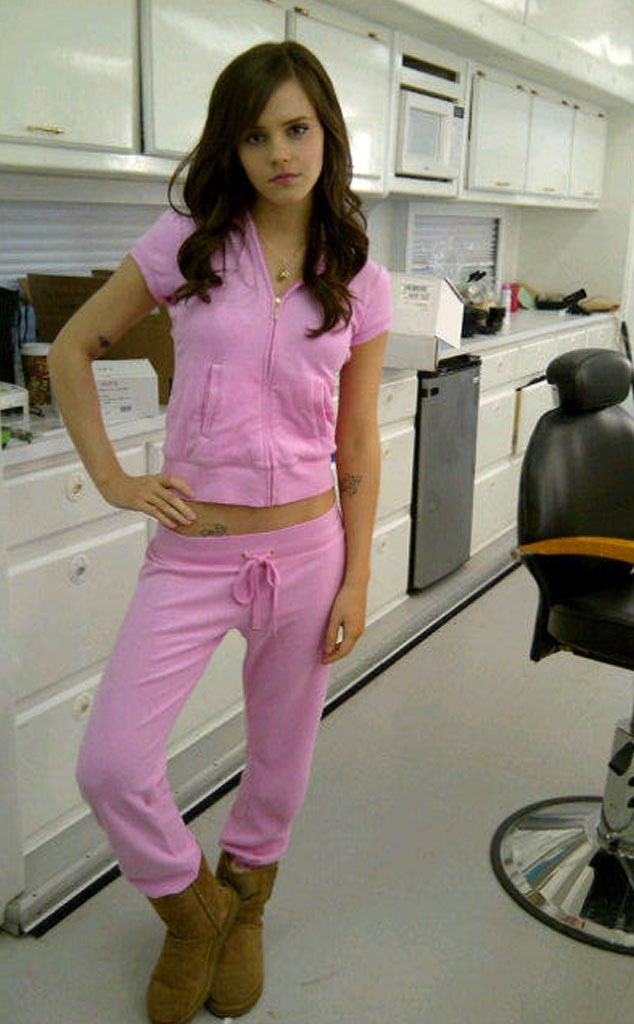 Twitter
Adiós, Hermoine Granger! Emma Watson's upcoming character in The Bling Ring certainly isn't winning any merit points for Team Gryffindor.
We caught up with Watson's onscreen mama, Leslie Mann, at the premiere of the claymation scarefest ParaNorman last weekend and asked her just how naughty Emma's character Nicki (presumably based off the actual Bling Ring's Alexis Neiers) gets.
"Bad!" Leslie responded instantly before pausing, "I don't know what I'm allowed to say."
The movie, which is based on a true story that played out in the headlines not too long ago, follows a group of L.A. teenagers so obsessed with the glitz of the Hollywood lifestyle that they start burglarizing the homes of celebrities (which, in real life, included Paris Hilton and Lindsay Lohan).
Mann will say though that Harry Potter fans are going to be surprised.
"Oh yeah, for sure," she told us before gushing over her costar, "She's such a great actress, she really impressed me with her acting and just such a solid, grounded girl. Like, a really cool girl."
And Emma wasn't the only one on set who left Leslie impressed.
"She's amazing, she was so great," Leslie recalled about director Sofia Coppola. "She was very calming, her energy is soothing. Working with Judd [Apatow], he's really super energetic and very demanding and Sofia is calm and easy to be around and at the end of the day I felt, like I just had a massage."
While the end of the day might have been a breeze onset, Emma onscreen alter ego faces a much harsher reality. Like, prison. We can't wait!