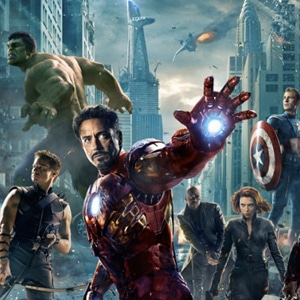 Marvel/Disney Enterprises
Avengers assemble...again! And be sure to bring Joss Whedon with you!
Disney is doing just that, as Disney CEO and Chairman Bob Iger told analysts during a stockholders' conference call today today that Whedon is returning to captain the sequel to the unbelievably successful Marvel hit The Avengers.
Largely credited for making Avengers the $1.5 billion movie it turned out to be, the Buffy the Vampire Slayer and Firefly creator will write and direct a follow-up to the adventures following Iron Man (Robert Downey Jr.), Thor (Chris Hemsworth), Captain America (Chris Evans) and the rest of the Avengers. But wait...there's more!
If the small screen is more your bag, then brace yourself. Whedon is returning to his television roots by developing a Marvel-themed series for ABC.
And what is it? Well, it'll be live action and...that's about all we know at the moment. But our imaginations are in overdrive.
"Joss Whedon has signed an exclusive deal with Marvel Studios for film and television through the end of June 2015," Marvel studios says in a statement. "As part of that deal, Whedon will write and direct Marvel's The Avengers 2 as well as help develop a new live action series for Marvel Television at ABC. He will also contribute creatively to the next phase of Marvel's cinematic universe."
Start your geeky speculating now!