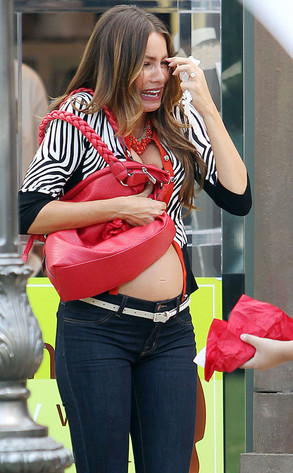 Pedro Andrade/ KVS, PacificCoastNews.com
Emmy-nominated actress Sofia Vergara may have been glimpsed with her zebra-print cardigan unbuttoned to reveal a baby bump, but rest assured the Colombian beauty won't be losing her svelte figure anytime soon.
Although a number of Hollywood celebs, including Reese Witherspoon, are expecting the pitter-patter of tiny feet, Sofia's swelling belly is all part of her role on ABC's sitcom Modern Family.
The comedienne will be rocking the mom suit regularly on set as her character, Gloria Delgado-Pritchett, is expecting.