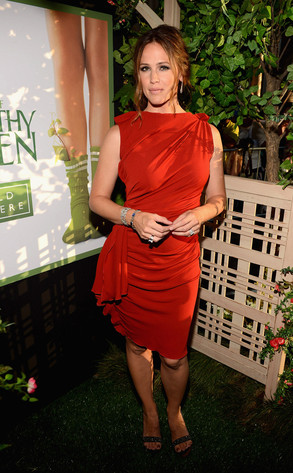 Mark Davis/WireImage
It's been six years since secret agent Sydney Bristow walked off into the sunset with Michael Vaughn, Dixon and her two kids at her side (if you got misty-eyed after reading that sentence, you're not alone!) But we all know that was hardly Syd's last mission, right?!
And while Jennifer Garner kicked some serious booty after Alias ended—Elektra, anyone?—she's since turned her attention to roles that require less, as Sydney would say, "jumping over canals in 3-inch heels while napalm explodes around me."
So when we caught up with Ms. Garner on the AstroTurf carpet at the world premiere of her latest movie, The Odd Life of Timothy Green, we had to ask if she'd be returning to the world of action movies anytime soon.