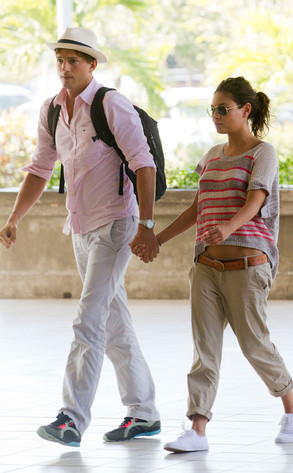 MEDIA MODE
Just friends, really?
Ashton Kutcher and Mila Kunis were spotted holding hands Sunday as they boarded a plane in Bali. The attractive twosome, who were snapped making out last month at the wrap party for Jobs, still haven't opened up about their status as (what appears to be) a couple.
But Kutcher, 34, and Kunis, 28, certainly look at ease with one another. The former That '70s Show costars have been rumored to be dating since April.