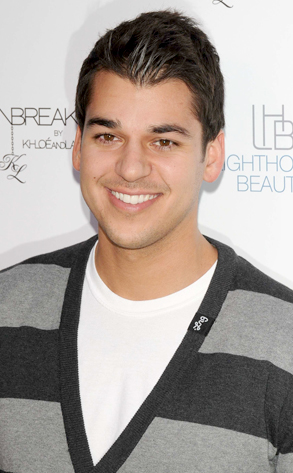 Giulio Marcocchi/Sipa Press
Rob Kardashian is following in his father's footsteps.
The 25-year-old kid brother of Kim and Kourtney Kardashian and Khloé Kardashian Odom announced Monday on Twitter that he's heading to law school at the University of Southern California.
"Going to Law School very soon and so excited and can't wait!" he wrote. "School just never ends for me! #UniversityofSouthernCal #Trojans #FightOn"