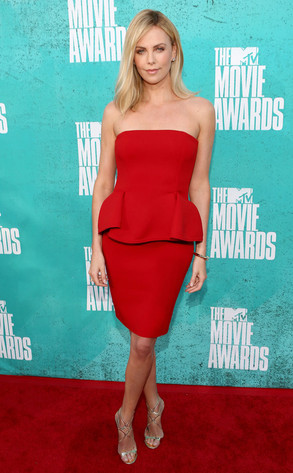 Christopher Polk/Getty Images
Heute ist ein großer Tag für Charlize Theron.
Die verboten gut aussehende Blondine feiert heute ihren 37. Geburtstag. Sie könnte für diesen Tag zwar alles Mögliche vorhaben, aber wir hoffen, dass eines nicht zu ihren Plänen gehört: eine Dinner-Party mit ihren Co-Stars aus Snow White and the Huntsman.
Wäre das nicht schrecklich peinlich?