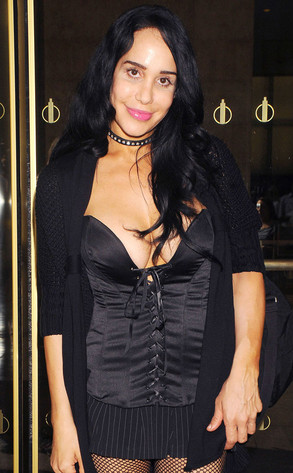 Ken Katz/startraksphoto.com
As a single mom with 14 kids, Nadya Suleman has a lot on her plate.
But if you're willing to pay a price, the Octomom will make time for you! For $5,000, you can get a two-hour "meet and greet" with dinner, a photo opp, signed copy of the Octomom Home Alone adult movie and an 8x10 photo of the infamous star.
"She gets a lot of emails from fans wanting to meet her and she thought this would be a great way to do it," the 37-year-old's rep told E! News.