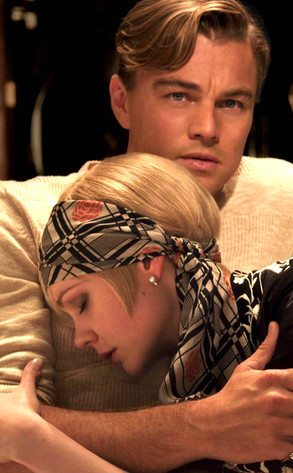 Warner Bros
For those of you excited to celebrate a very Gatsby Christmas, well, you'll have to wait for Christmas in July—or some point in the sizzling summer, that is. While Leonardo DiCaprio's The Great Gatsby was originally slated to hit theaters Dec. 25 of this year, the release date has been moved to summer 2013.
Warner Bros. Pictures and Village Roadshow announced the date change today, but fear not: The Baz Luhrmann adaptation of F. Scott Fitzgerald's classic novel is turning out better than anyone could've imagined.
"Based on what we've seen, Baz Luhrmann's incredible work is all we anticipated and so much more," Dan Fellman, president of domestic distribution at Warner Bros. said in a statement. "It truly brings Fitzgerald's American classic to life in a completely immersive, visually stunning and exciting way."