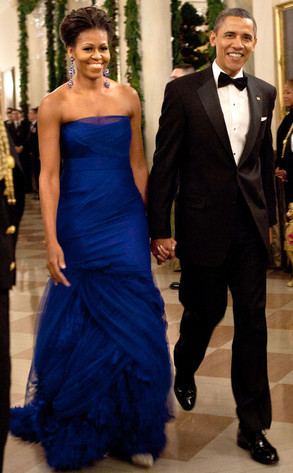 Brendan Smialowski-Pool/Getty Images
Something tells us Kanye West won't be invited to this birthday party.
President Barack Obama turns the big 5-1 today, and given that his past celebrations included a private bash at Camp David in 2009 and a headline-making basketball tournament in 2010, we're sure Obama will be celebrating in style once again (he is the leader of the free world after all).
While plans for Obama's official birthday this year are being kept under wraps, the POTUS has revealed one way he'll celebrate his birthday after today—with a private party on Aug. 12 at his Chicago home with contributors to his campaign, according to The New York Times.
So, aside from the obvious campaign contribution, what could you possibly get the man who has everything? We're thinking some time on Lake Como wouldn't hurt (paging George Clooney).