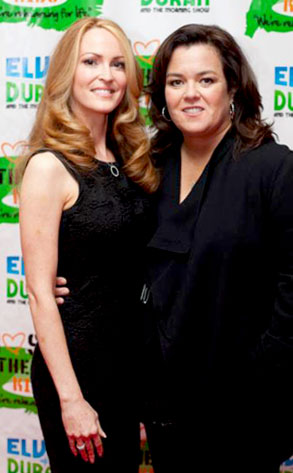 Courtesy of Rosalie O'Connor
Rosie O'Donnell is always making others smile, so let's send some of those good vibes back her way.
The 50-year-old announced on her website Friday that fiancée Michelle Rounds has a serious illness that's caused them to postpone their wedding. Rounds is suffering from desmoid tumors, which O'Donnell described as "odd and curious beasts, strong and sneaky a non cancer that acts cancerous."
She explained that the illness is "beyond rare," with "only 900 cases a year in the U.S."