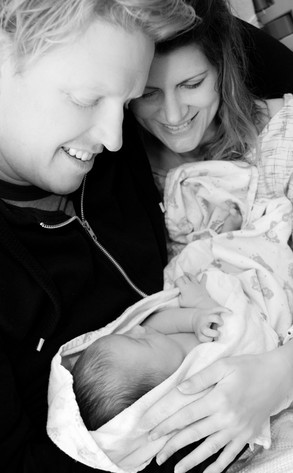 Courtesy of Greg Hancock
Jake Busey is with baby.
The eldest son of actor Gary Busey has welcomed a daughter, his first child, with fiancée April Hutchinson, E! News confirms.
Autumn Rosalia Busey was born July 30 at St. John's Hospital in Santa Monica, Calif., weighing 8 pounds, 12 ounces—and, judging by her patrilineage, packing more than her fair share of spunk!