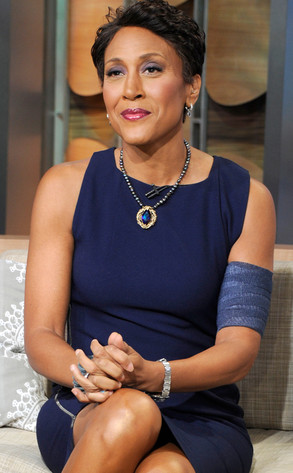 ABC/Ida Mae Astute
Robin Roberts had said she would be taking a leave of absence from Good Morning America later this summer. But no one expected it to start midshow!
That's why it was little startling to be watching Roberts on GMA yesterday and then...not, with news anchor Josh Elliott saying after a commercial break about 30 minutes before show's end that they had "decided to let Robin go about halfway through."
Her sudden absence sparked some concern that Roberts, who is battling the blood disease myelodysplastic syndrome and will be having a bone marrow transplant at the end of the month, had fallen ill.