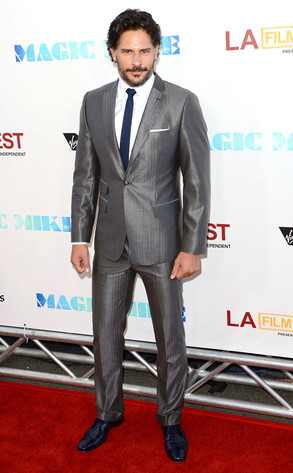 Jason Merritt/Getty Images
Now this is news to get excited over, bro!
True Blood hunk Joe Manganiello is returning to CBS' How I Met Your Mother as Marshall's (Jason Segel) law school buddy for two episodes of the hit comedy's eighth season, CBS confirms.
Let's celebrate with some brunch and tickets to Mamma Mia, Marshall and Brad-style, shall we?!