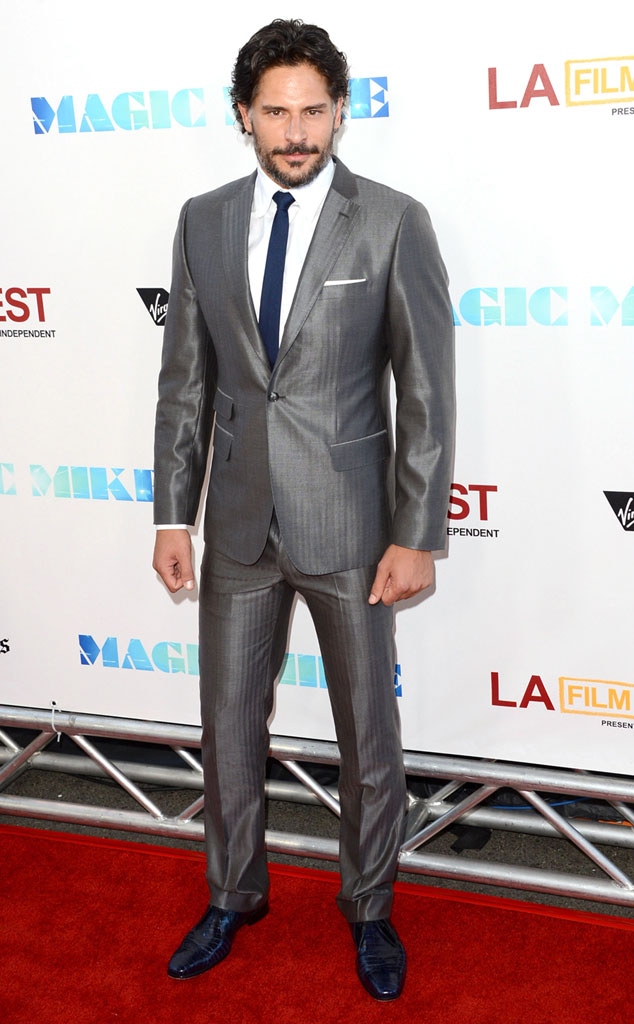 Jason Merritt/Getty Images
Now this is news to get excited over, bro!
True Blood hunk Joe Manganiello is returning to CBS' How I Met Your Mother as Marshall's (Jason Segel) law school buddy for two episodes of the hit comedy's eighth season, CBS confirms.
Let's celebrate with some brunch and tickets to Mamma Mia, Marshall and Brad-style, shall we?!
While we're not sure what brings Brad back into the HIMYM fold, but viewers last saw the very muscular lawyer in season five when he went on a weird hockey date with Robin (Cobie Smulders) and possibly revealed he's transsexual.
"He revealed he may be a hermaphrodite 'cause he tells Robin, 'I'm a little different down there,' So maybe deeper into the mystery of what Brad is," Manganiello once told us of returning to the show. "We need to figure out what Brad is. We're figuring out who the mother is and what exactly Brad is. It's kind of the b-plot of the show, 'What is Brad?'"
CBS confirmed the very good news on Twitter, saying, "CASTING NEWS! @joemanganiello is coming back as Brad in the 7th and 8th episode this year."
And as if Manganiello's return wasn't already awesome enough news for you, the network added, "Yes, he will have his shirt off."
Manganiello has been quite the busy man lately. In addition to steaming up HBO as lead werewolf Alcide on True Blood, he recently starred alongside Channing Tatum in Magic Mike and guest-starred on White Collar.
TVLine first reported the news of Manganiello's return to the comedy.
How I Met Your Mother premieres Sept. 24 on CBS.