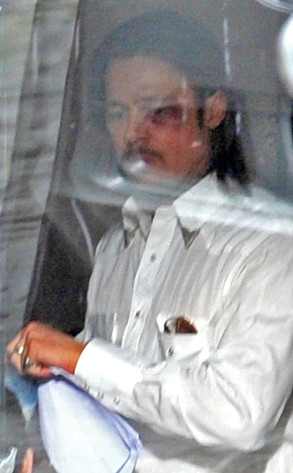 INFphoto.com
Um, did someone just feel the repercussions of forgetting the first rule of Fight Club?
Another shot of Brad Pitt from the set of his new movie, The Counselor, has surfaced, and we've gone from getting a first look to doing a double take as the actor was snapped with one heck of a black eye.
But fans of the famous visage (so...everyone) need not worry about any permanent damage caused by the shiner.