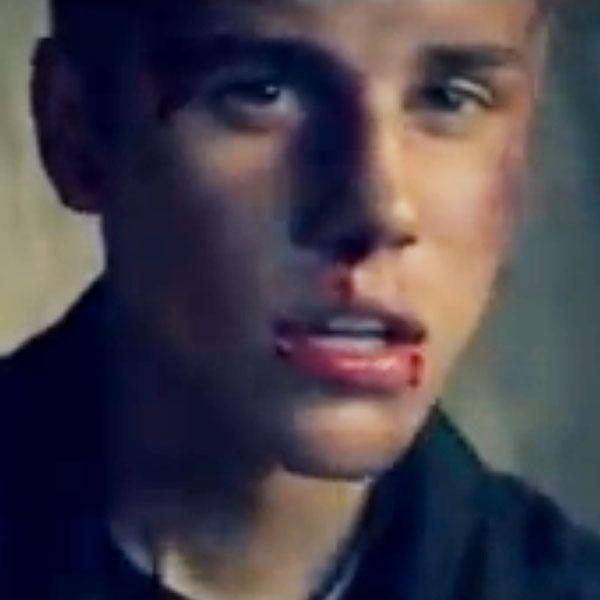 YouTube
Justin Bieber gets beaten up?! Say it isn't so!
Less than a week after the pop star teased fans with a preview of his new music video for "As Long As You Love Me," in which Michael Madsen was seen warning the 18-year-old to stay away from his daughter, the full-length version has been released.
Not surprisingly, the Biebs decides not to heed said warning and proceeds with his plans to meet up with the girl of his dreams at a train station so they can run away together.
In between some sweet dance moves, a few flashbacks of the couple in happier times and a little rap from Big Sean, we also see Madsen plotting to hunt the two down.
Sure enough, he manages to catch up with them and, well, let's just say the end result isn't pretty.
You've been warned, Beliebers.