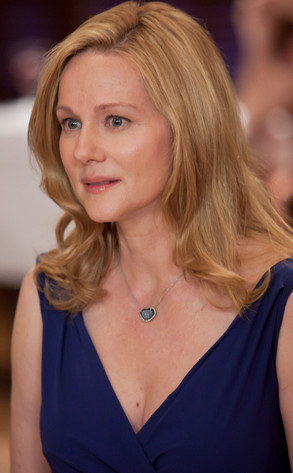 Eric Liebowitz/SHOWTIME
Laura Linney's The Big C will live on. Just a teeeensy bit longer.
In a somewhat surprising move, Showtime announced today the cancer dramedy series will receive a fourth season...but it will only be four episodes long. The upside for fans? Those episodes will be a full hour long, instead of the prior 30-minute format.
"From its inception, the show has been unique and we've found a creative way to bring conclusion to Cathy's story," Showtime Entertainment president David Nevins told reporters today at the Television Critics Association press tour.