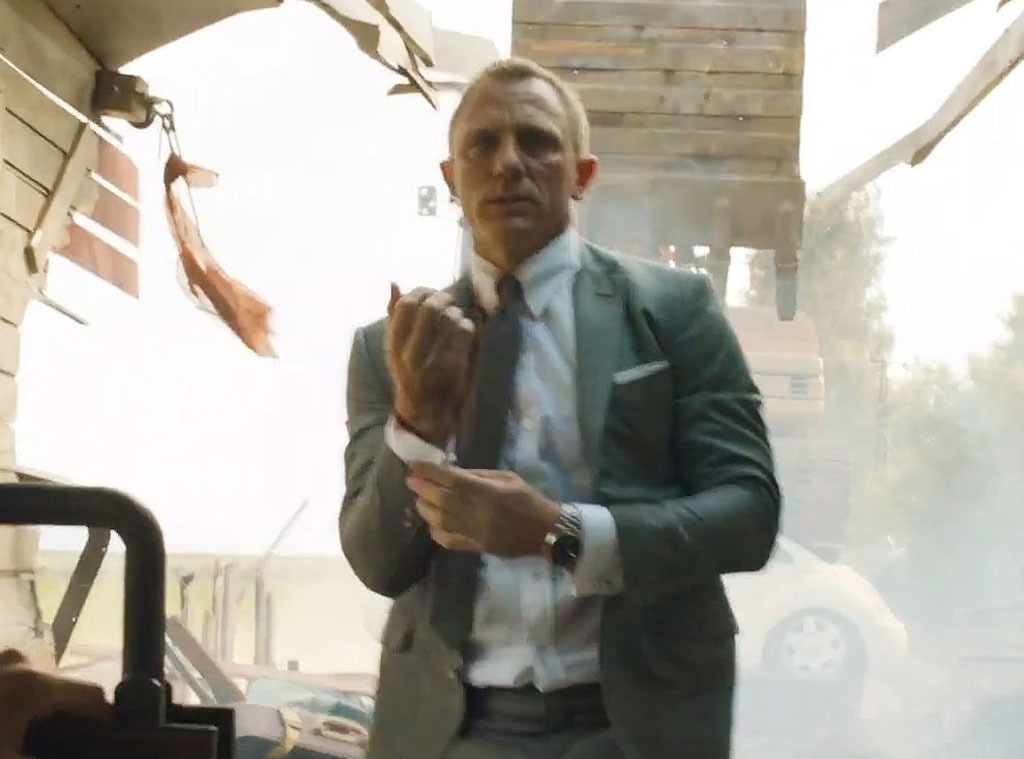 YouTube
By the look of the new James Bond adventure, Skyfall, 007 is in fine fightin' form.
A new teaser for the 23rd big-screen mission featuring Daniel Craig as everyone's favorite martini Heineken-swilling superspy aired on TV during NBC's first weekend of Olympic coverage. And as you'd expect, there's plenty of high-octane action and explosions to keep the diehards happy.
Fans get their first solid look at Bond's latest beauty, Naomie Harris, who plays a field agent simply called Eve. There's also a foreboding silhouette of the movie's main villain, Raoul Silva (Javier Bardem), walking away from a massive nighttime fire.
The teaser then concludes with some high-flying stunts including someone falling from a skyscraper, a motorcycle crashing through a window and Bond jumping off a crane onto a moving train (though Bond was upstaged at Friday's Olympic Opening Ceremonies when Queen Elizabeth's stunt stand-in parachuted out of a helicopter!).
It's all in a good day's work for the MI6 man, who this time around will get a much-needed gadget assist from Her Majesty's one-man geek squad, Q, played by Ben Whishaw.
Skyfall, directed by Sam Mendes (Revolutionary Road, American Beauty), hits theaters in the U.S. on Nov. 9.