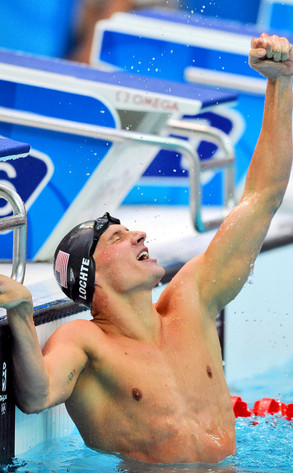 MARTIN BUREAU/AFP/Getty Images
It's safe to say Michael Phelps' last stint in the Olympics is not going as smoothly as he had hoped thus far.
The swimming legend, who gave his training performance a "B-plus, A-minus" right before the games began, fell short during his highly anticipated duel with teammate Ryan Lochte, coming in fourth place in the 400-meter individual medley Saturday night.
Lochte dominated the race, winning by more than three seconds, to take home the gold.