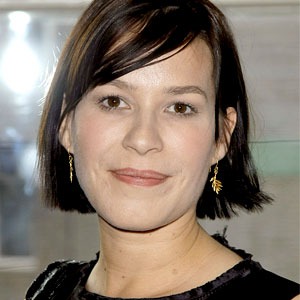 Florian Seefried/Getty Images
If American Horror Story is on a mission to put together the biggest, most awesome and most random cast ever for the second season, then mission pretty much accomplished.
Another day, another mental patient added to AHS! This time it's Bourne Identity and Run Lola Run beauty Franka Potente, who will pop up at the mental institution where Horror's new season is taking place.
TVLine.com is reporting that Potente has signed on for a two-episode guest role, but the only other details about her character is the fact that she's playing a mysterious patient. Vague? You bet. But that's how we like our AHS details before episodes air.
For those who are keeping score at home, here is your list of actors and actresses, apart from the returning season-one castmembers, who have recently signed on to be apart of the FX horror hit: Joseph Fiennes, Adam Levine, Lizzie Brocheré, Chloë Sevigny, James Cromwell, Chris Zylka, Britne Oldford, Mark Consuelos and Jenna Dewan.
Got all that? Cool, we'll see you in October, AHS fans!