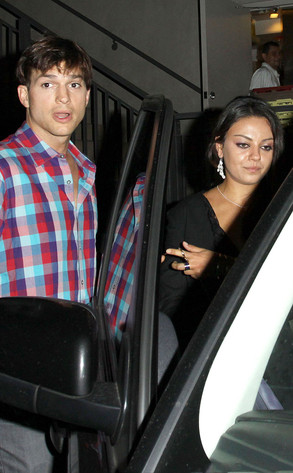 Thumbs42/FAMEFLYNET PICTURES
Forget the Olympics, because the ex games have officially commenced!
Amid reports that Demi Moore has found a new man, her eventually-to-be ex-husband Ashton Kutcher has stepped out once again with former That '70s Show costar and rumored girlfriend, Mila Kunis. The two have said they are only "friends," but could this latest night on the town be their officially coming out?
Hardly. The duo was caught leaving Duplex on Third restaurant in West Hollywood, after enjoying what some reports are calling a "romantic dinner together." We've learned the event wasn't exactly the quaint date night it semed.