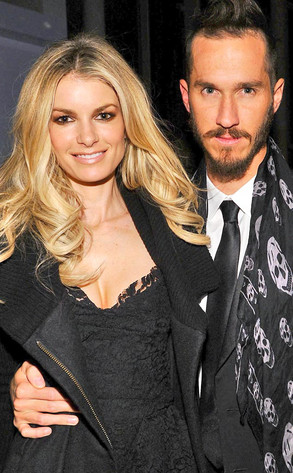 Michael Buckner/Getty Images
It's not easy looking perfect when you're pregnant. Unless, of course, you're Marisa Miller.
The mommy-to-be—who is expecting her first child in December with her music producer hubby, Griffin Guess—recently spilled a testosterone-fueled reason for her glow: The couple is expecting a boy!
"We would be excited either way, but it was amazing to know for sure," she gushed to People magazine after the couple received the exciting news this week.