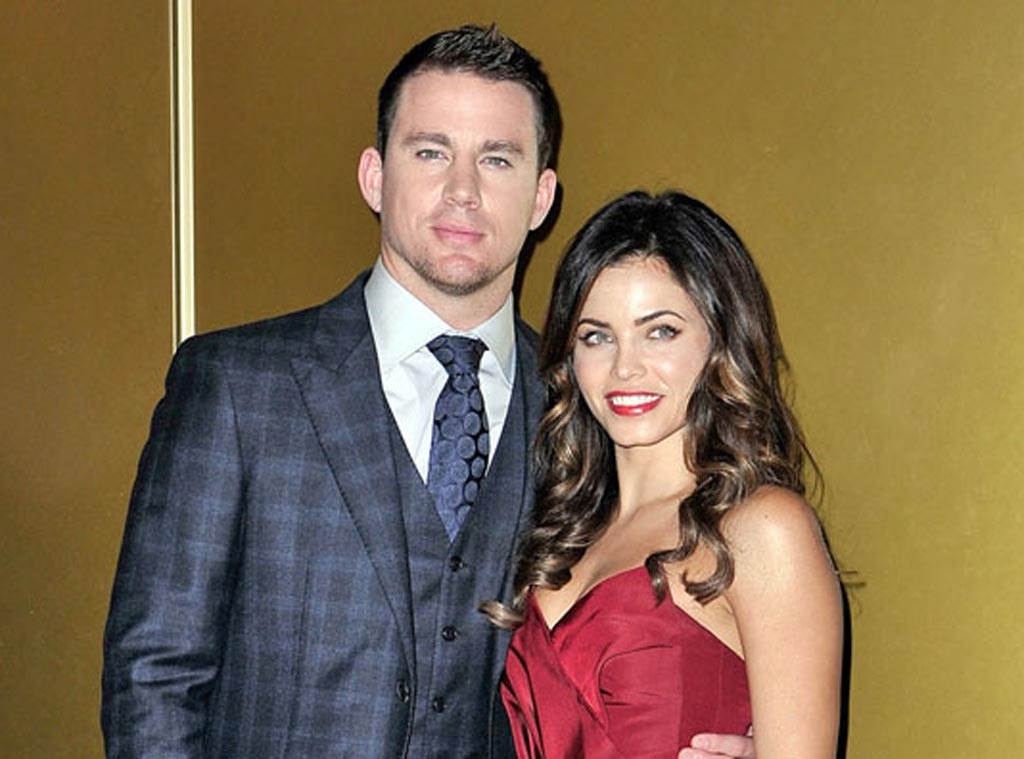 Gareth Cattermole/Getty Images
In real life, she snuggles up next to hubby Channing Tatum. And now, for her day job, Jenna Dewan will doing only God-knows-what with Adam Levine! 
Sources confirm American Horror Story has cast Dewan (star of Step Up 2) as the hotly anticipated other half of season two's core coupling, The Lovers. The Voice coach and Maroon 5 frontman Adam Levine was cast months ago.
"[Adam] is a sexy guy, so he needs to play a sexy guy—but the guy that is different than who you think he would play," AHS boss Ryan Murphy told me at a TV Academy event honoring the show. "The second season is fun, sexy and baroque. It has a lot of meat to it; it's a really gritty part. He's with a girl, and they play characters called The Lovers."
We can tell you exclusively that American Horror Story was shooting scenes yesterday for season two in Hidden Valley, a very rural-looking area outside of Los Angeles with farms and horses. But don't let the peaceful setting fool you—season two is expected to be just as shock-filled as season one!
We also know this year's story (which has no relation to season one) will take place in an insane asylum, and the cast will include Jessica Lange, James Cromwell, Joseph Fiennes, Sarah Paulson, Evan Peters, Lily Rabe, Zachary Quinto, Chloë Sevigny, Mark Consuelos and French actress Lizzie Brocheré.
EW first reported the news of the casting.