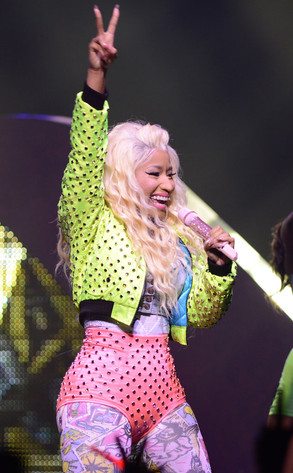 Larry Marano/Getty Images
When Nicki Minaj sang "Right by My Side" off her new album, Pink Friday: Roman Reloaded, she probably never imagined this would happen.
The Pink Friday rapper had a bit of a fright during her Tuesday night show in Miami after a male fan climbed up on stage and briefly grabbed her waist.
A YouTube video that surfaced shows the unidentified man running up and touching her before being dragged away by Minaj's security, who punched and kicked him. After her initial shock wore off, the hitmaker carried on seemingly unfazed.