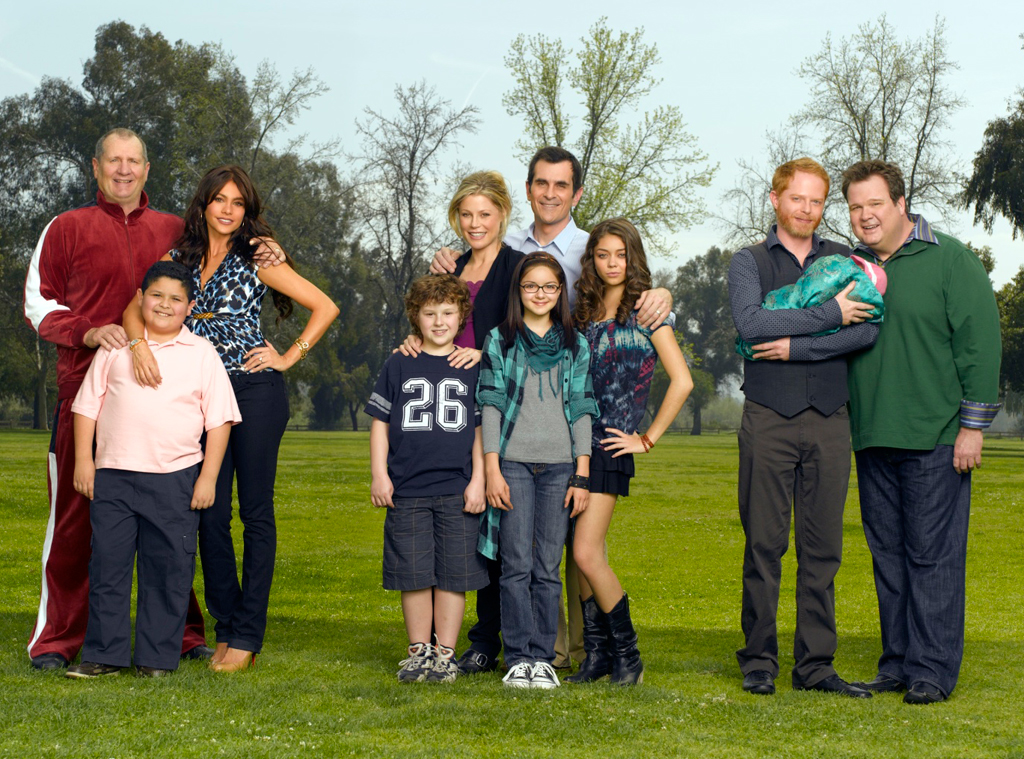 BOB D'AMICO/ABC
Well. This could make for an awkward day at the office.
After bailing on yesterday's table read amid a salary dispute against their production company, the cast of Modern Family is scheduled to return to work Thursday morning.
"I can confirm a read is scheduled for tomorrow at 10:30 a.m.," a rep for 20th TV tells us. So what does this mean for Modern Family's immediate future?
It is a good sign that both parties have agreed to resume production on the ABC mega-hit's fourth season. But there are still many things not worked out quite yet. Like, you know, the fact that five of the principal castmembers are suing the production company.
On Tuesday, Ty Burrell, Julie Bowen, Jesse Tyler Ferguson, Eric Stonestreet and Sofia Vergara filed a lawsuit against 20th Century, alleging that their current deals with Modern Family violate California's Seven-Year Rule, which prohibits personal services contracts for more than seven years. The suit was filed after reports that the five Emmy-nominated thesps had rejected the salary offer for this season. Besides Ed O'Neill, who gets $100,000 per episode, they were banking $60,000 per episode. Sources tell us that they want "somewhere in the neighborhood" of $200,000 an episode. Although not part of the original lawsuit, O'Neill has joined his castmembers as a plantiff in an act of solidarity.
If this money dispute isn't solved soon, the cast may very well boycott other things on the production schedule, like run-throughs and of course, the actual taping of the season-four premiere. Here's hoping that the TV family that sticks together, goes back to making their hilarious comedy series together.