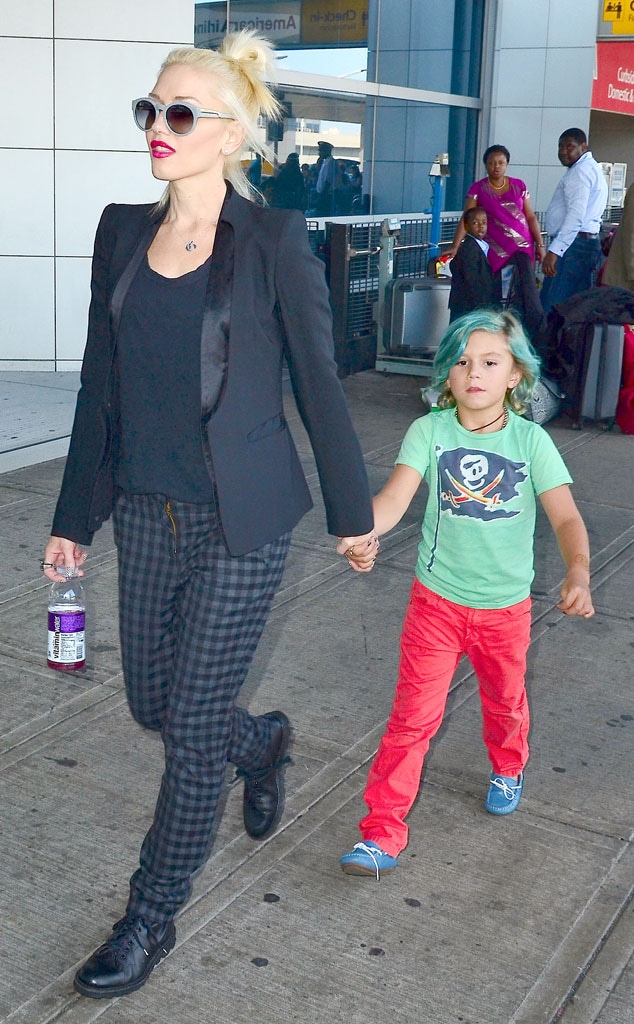 Alo Ceballos/FilmMagic
The season's funky-colored hair trend is spreading.
First it came for the musicians. Then it swallowed up the actors. Now it's begun to take the children. The children! Will someone please think of the celebrity children?!
Think we're just being overly hysterical? We give you Kingston Rossdale, son of Gwen Stefani and Gavin Rossdale.
Observe the six-year-old lad as he walks with solemn dignity through JFK Airport after being hit in the head with a particularly large paintball. Or a date with a box of Kool-Aid. Details are sketchy at this hour.
To the kid's credit, his hair does match his shirt and his pants are the perfect complementary shade of neon red. Also, his No Doubt frontwoman mom clearly knows what she's doing by toning down her outfit so that her son's hair can shine all the more.
But we've forgotten, we're supposed to be in hysterics! Will someone please think of the children?!