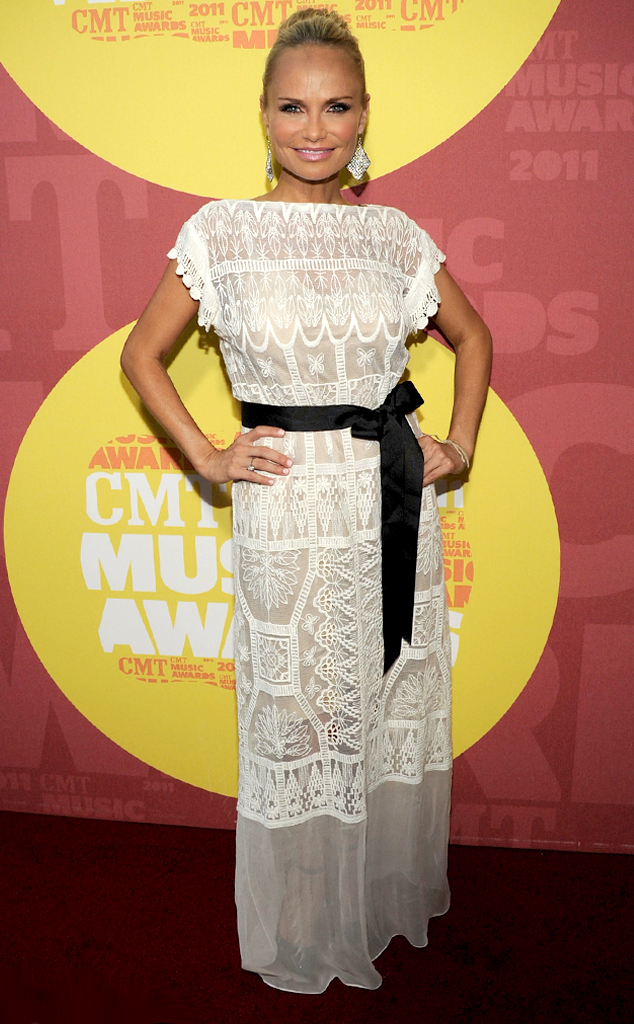 Rick Diamond/Getty Images for CMT
Kristin Chenoweth is on the mend, and we couldn't be happier!
The 44-year-old actress returned to Twitter Tuesday for the first time since she was injured July 11 on the set of The Good Wife.
"To all my fans: thank you for support and love!'," the pint-size vocal powerhouse tweeted. "Doin better everyday. More to come when im Able!"
"I love you guys.xo," she added. "Sounds dramatic: but im thankful to be here. I love this life! And am grateful! GoodnIght XO"
The blond beauty was hit by a lighting silk on location in NYC. She received treatment at the scene before being rushed to a hospital, where she stayed for observation overnight.
Fortunately, Chenoweth is healing, and she has no bad feelings towards the hit CBS show. "I miss the crew and cast of The Good Wife.," she tweeted Tuesday. "Love u guys. Xoxo"
Wednesday morning she tweeted that she had a "Big doctor day today :)"
We're certainly glad she's on the way back to 100 percent!