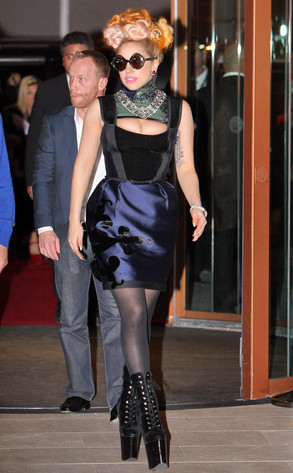 Blue Wasp/Grey Wasp/Splash News
With her electric wardrobe and bold fashion choices, Lady Gaga is a natural fit to be made into a doll.
But according to MGA Entertainment, the maker of Bratz dolls, Gaga's management firm dragged its feet when it came to approving a doll line made in the pop star's image.
In a lawsuit obtained by E! News, the company is seeking more than $10 million in damages. The lawsuit cites Gaga herself, her management company and Universal Music Group-owned firm Bravado International Group.
The complaint says that the Bratz doll makers agreed to produce dolls in Gaga's image in December 2011 and that Bravado (the merchandising firm) paid a $1 million fee and planned to ship the dolls to retailers before "the 2012 Christmas shopping season."