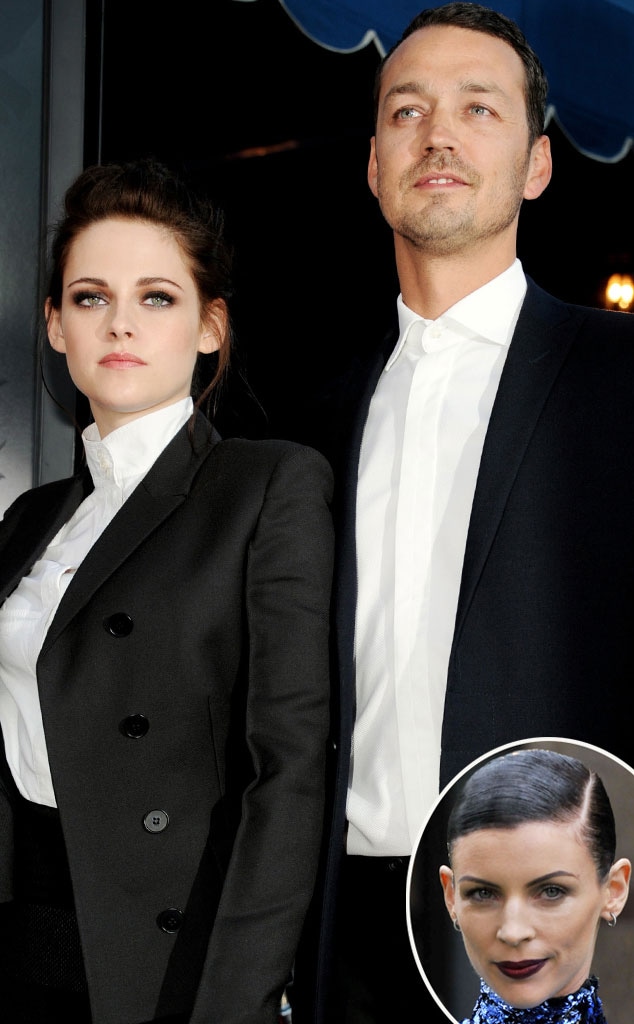 Kevin Winter/Getty Images, Ben Pruchnie/Getty Images
Celeb watchers are still picking their jaws off the ground following the shocking revelation that Kristen Stewart allegedly cheated on Robert Pattinson with her married Snow White and the Huntsman director, Rupert Sanders.
The scandal's key players, though, seem to have taken swifter action.
Sanders' wife, model-actress Liberty Ross—who actually played Stewart's mother in the movie—posted a mysterious tweet just hours before news of the supposed affair exploded.
What did it say?
"Wow." Simple.
But that's not all.
The last user she followed was Us Weekly—which ran a photo yesterday of Stewart and Sanders canoodling—before deactivating her Twitter account altogether.
Ross, who has two young children with Sanders, also recently blogged for U.K. Vogue about her family's vacation in Hawaii, following Snow White and the Huntsman's promo blitz.
"We are getting some R&R on the north shore of O'ahu after a lengthy press tour for Snow White & The Huntsman," she wrote on July 4, posting photos from the vacay.
"It's so beautiful here - we are staying in an artists house right out on a point with waves crashing either side of us."
Even more intriguing, she had also written an earlier blog post about the film's world premiere and even included a pic of her with Stewart and costar Charlize Theron—but that post now seems to have been taken down.
"Last night was quite a night for me and my family - the worldwide premiere of Snow White and the Huntsman," she wrote. "We have lived and breathed this project every day now for two years, so to release it to the world last night was extremely exciting."
It remains to be seen how the fallout will affect the film's sequel, which is reportedly moving ahead with both Stewart and Sanders.
(Originally published on July 25, 2012 at 5:38 a.m. PT)