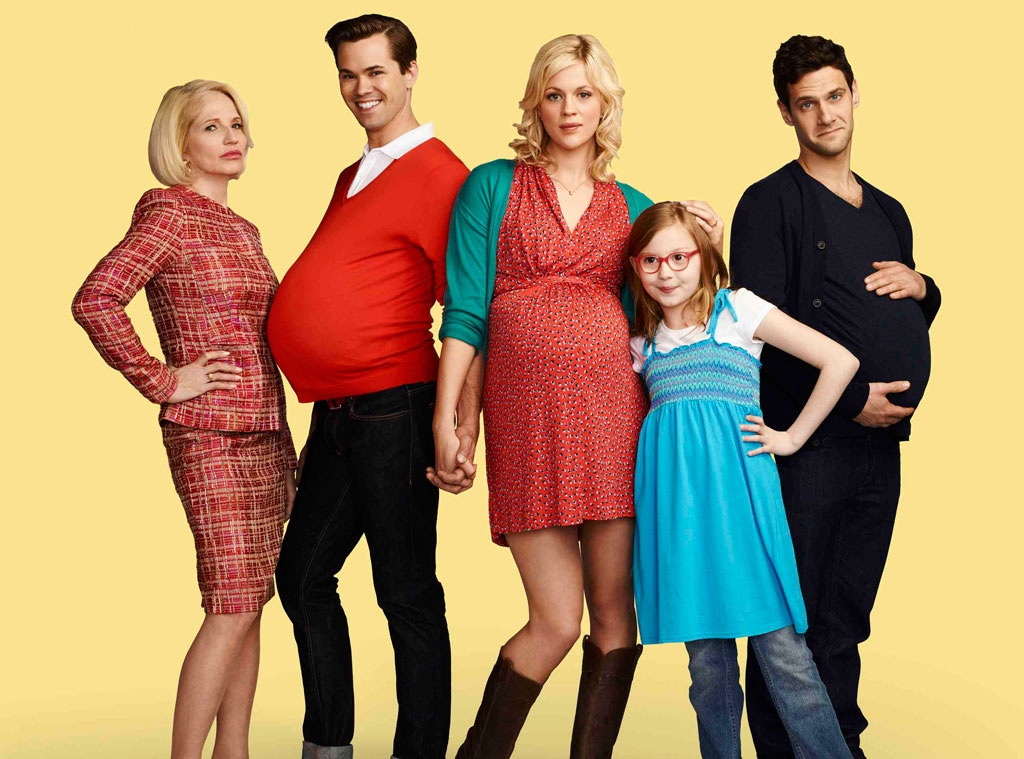 Robert Trachtenberg/NBC
Well, this might be a new record!
The New Normal, the new NBC comedy from Glee and American Horror Story creator Ryan Murphy, doesn't premiere until September, but it's already become a target of One Million Moms. The group is boycotting the show for being "harmful to our society." Andrew Rannells and The Hangover's Justin Bartha star in the upcoming show as a gay couple searching for a surrogate to carry their child.
At NBC's summer press tour, Murphy & Co. addressed the controversy surrounding the show and, surprisingly, encourage all one million of the boycotting mamas to tune in.
No stranger to controversy, thanks to his work on shows like Glee, Nip/Tuck, among others, Murphy says he wasn't surprised by One Million Moms' protest of the new show, which has yet to debut. 
"Every person and group has a right to protest something," he says. "I find it to be interesting that they would take a position before they've seen it."
Murphy actually hopes that the members of the group tune in and watch and says they will be surprised to see themselves represented by Ellen Barkin's character, the mother of the core couple's surrogate, who has very strong opinions on gay couples having children. "I think if they watch the show, I actually think they would love it. For the first time they will be represented!" he explains. "Ellen Barkin's character is a member of the Million Moms! I think their points of view are delivered with sensitivity and a certain amount of voracity by Ms. Barkin. I think if they watched it, they would like it…She will protest people and events and I think it will be great fodder for Brian and David's characters to talk about."
During the panel, Murphy revealed that Barkin's somewhat controversial character was inspired by his own grandmother. "I remember Thanksgivings when I was growing up and my grandma would say jaw-dropping things and we would call her out on it," he says. "It felt very familiar to me. Hopefully it will feel familiar to other people."
Of the protest, Rannells, who recently stole scenes as Elijah on HBO's breakout series Girls, jokes, "I was very excited I was mentioned by first and last name in the boycott. It was a real honor and a real treat. It's my first boycott!"
(E! and NBC are both part of the NBCUniversal family.)