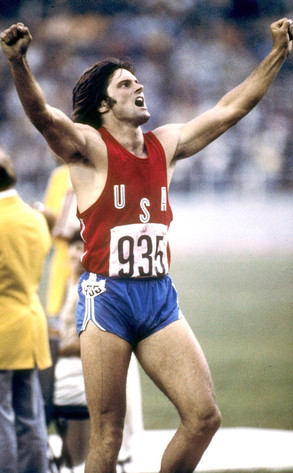 Tony Duffy /Allsport/Getty Images
You know Bruce Jenner now as the voice of fatherly wisdom on Keeping Up With the Kardashians.
But 36 years ago, Kendall and Kylie's dad became a national hero after he leaped, hurled, vaulted and sprinted his way to Olympic glory, winning gold in the decathlon and setting a world record that would hold for years.
Jenner didn't stop when he hit the Wheaties box, either. The now 62-year-old husband, father of six and stepfather of four became a fixture on the motivational-speaking circuit, took up race-car driving, started a lucrative aviation company and, in case you hadn't noticed, he's been a TV star ever since he took his place on that medal podium.