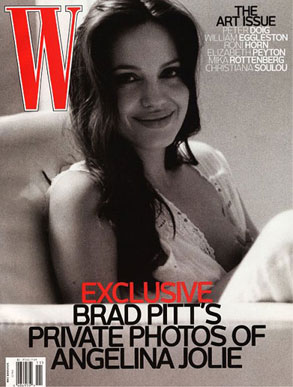 W Magazine
It's been close to three months since Brad Pitt and Angelina Jolie made headlines with the birth of their golden twins, Knox and Vivienne, and then disappeared underground—or at least to a château in France.
Now they've resurfaced in an ultrarevealing (at least for Angie) new photo spread for W's November issue, featuring the new mom breast-feeding one of her babies. The 21 pics were apparently shot by Brad while the fam was holed up at Château Miraval.
So what does the interview reveal?