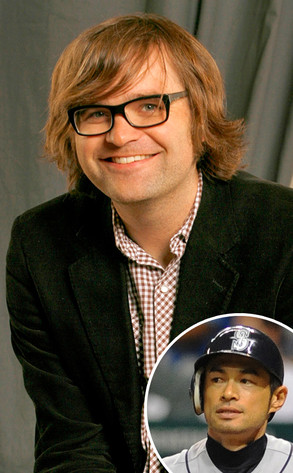 Jeff Vespa, Al Messerschmidt/Getty Images
Ben Gibbard has long been a loyal Seattle Mariners fan.
And we can only assume he was feeling a bit wistful after his home team traded its star right fielder Ichiro Suzuki to the New York Yankees yesterday.
So what did the Death Cab for Cutie frontman and soon-to-be former hubby of Zooey Deschanel do? He released a song about him!