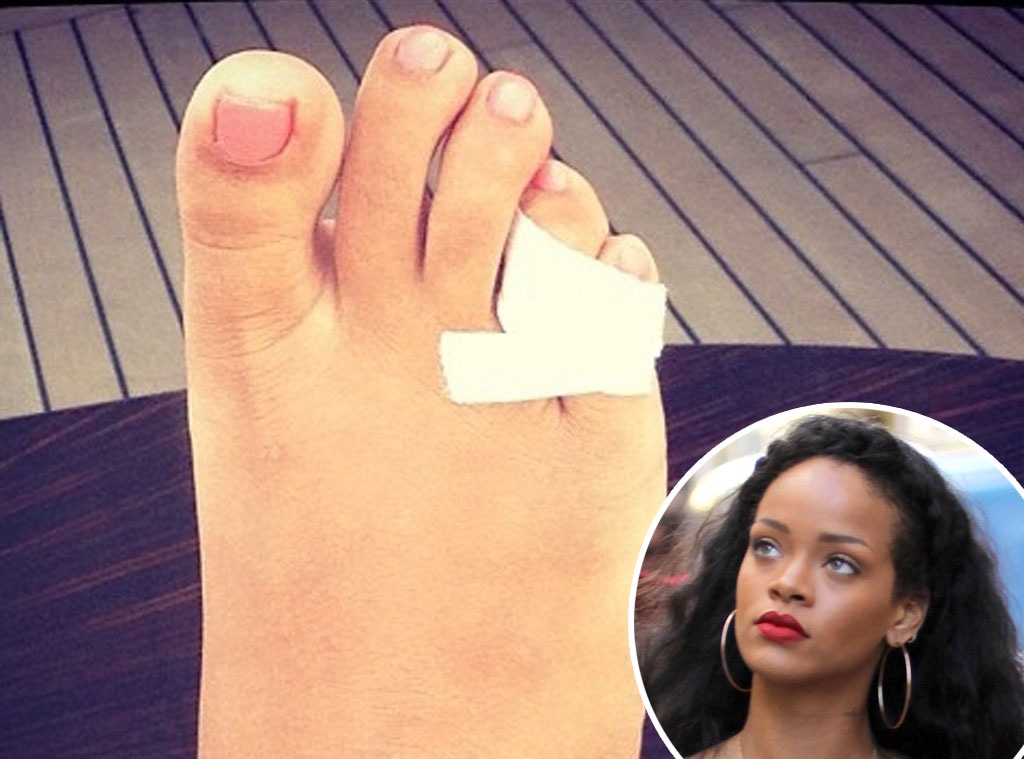 Instagram; DLM Press; PacificCoastNews.com
Rihanna won't be putting her best foot forward for a while.
Why, you ask? Well, this Barbadian beauty broke her toe playing bartender!
Her BFF and assistant Jennifer Rosales posted an Instagram picture of the singer's broken toe with the caption, "It is not a vacation until someone breaks a toe!"
Rihanna, 24, also had a sense of humor about her injury.
"Bartending lastnight, dropped a bottle, broke it, my foot is still bleeding!!!" she tweeted Monday.
But toe troubles won't keep Rihanna from enjoying herself. Later in the day Monday, she headed to her next destination, tweeting, "Hello Cannes!!!"
Enjoy yourself, R, but we have one suggestion: closed-toe shoes!