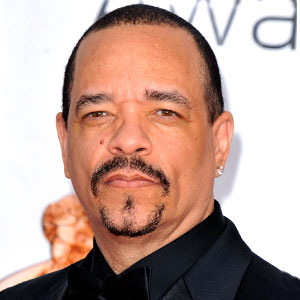 Pascal Le Segretain/Getty Images
He may play a cop on Law & Order: SVU, but that doesn't mean Ice T is in favor of stricter gun-control laws.
Speaking with the U.K.'s Channel 4 last Friday shortly after news broke about the horrific shooting at a Dark Knight Rises midnight screening in Aurora, Colo., which killed 12 people and injured 59, the rapper and actor sided with gun rights activists when asked to weigh in on the subject.
"I'll give up my gun when everybody else does," said Ice. "It's legal [to own guns] in the United States. It's part of our Constitution," he said. "The right to bear arms is because that's the last form of defense against tyranny. Not to hunt. It's to protect yourself from the police."
The Original Gangster, whose heavy metal band Body Count sparked an uproar 20 years ago for their song "Cop Killer," further noted that "if somebody wants to kill people, they don't need a gun to do it."
"You can strap explosives on your body. They do that all the time," he added.
"The United States is based on guns," said the hip-hopster. "Like [fellow rapper] KRS said, you're never going to have justice on stolen land."
Unlike folks like Jason Alexander, D.L. Hughley and Piers Morgan, Ice-T is one of the few celebrities to voice a pro-gun stance in the wake of the tragedy.