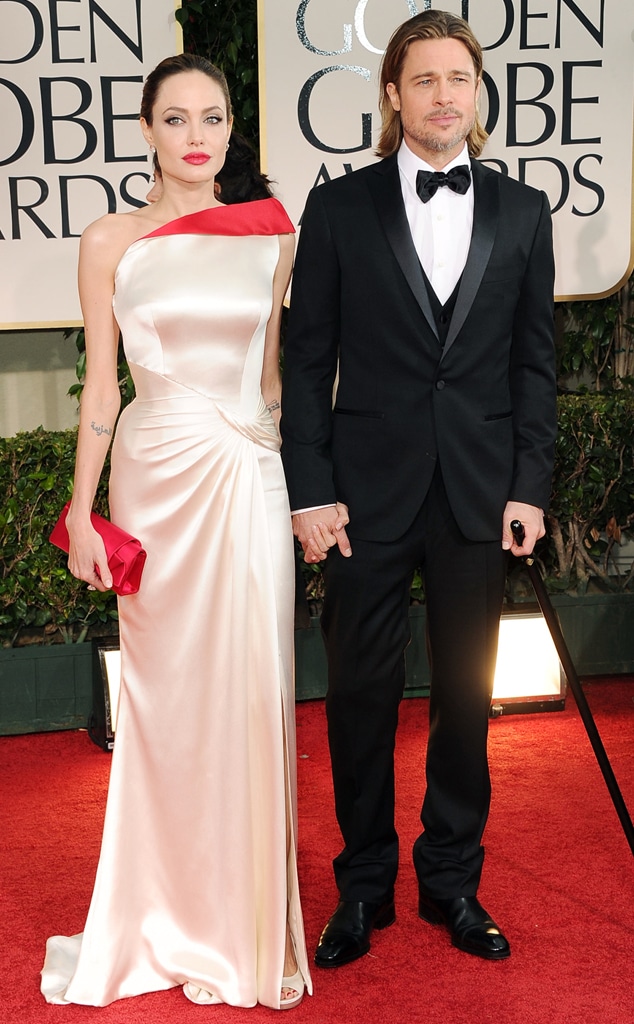 Jason Merritt/Getty Images
Looks like Jude Law, Sienna Miller and Hugh Grant now have some high-profile company.
Brad Pitt and Angelina Jolie were revealed today to be among the victims of the sweeping News of the World phone-hacking scandal, whose far-reaching aftershocks led to the collapse of a historic British paper and to hundred of millions of dollars in payouts to its victims, including a slew of A-list celebs.
Per the BBC, the Brangelina revelations surfaced as prosecutors announced in London Tuesday morning that eight people will face criminal charges in connection with the scandal, including former News International executive and News of the World editor Rebekah Brooks, as well as Andy Coulson, one-time communications director to Prime Minister David Cameron.
They were slapped with a total of 19 charges, including "conspiring to intercept communications without lawful authority" from October 2000 to August 2006. More than 600 people have been identified as victims in the massive scandal, including a teenager who was kidnapped and later found dead.
Two individuals in particular—former chief reporter Neville Thurlbeck and former assistant editor James Weatherup—were named in connection with the Jolie-Pitt hacking, and were "charged on suspicion of conspiracy to intercept the voicemails" of the couple.
In a statement, Brooks asserted her innocence. "I am not guilty of these charges. I did not authorise, nor was I aware of, phone hacking under my editorship," she said. "I will vigorously defend these allegations."
To date, a slew of celebs have scored massive settlements. Last year, Law received roughly $205,000, while his ex-girlfriend Miller was subsequently awarded $162,000. Charlotte Church nabbed $950,000, one of the highest awarded to a victim of the sprawling scandal.