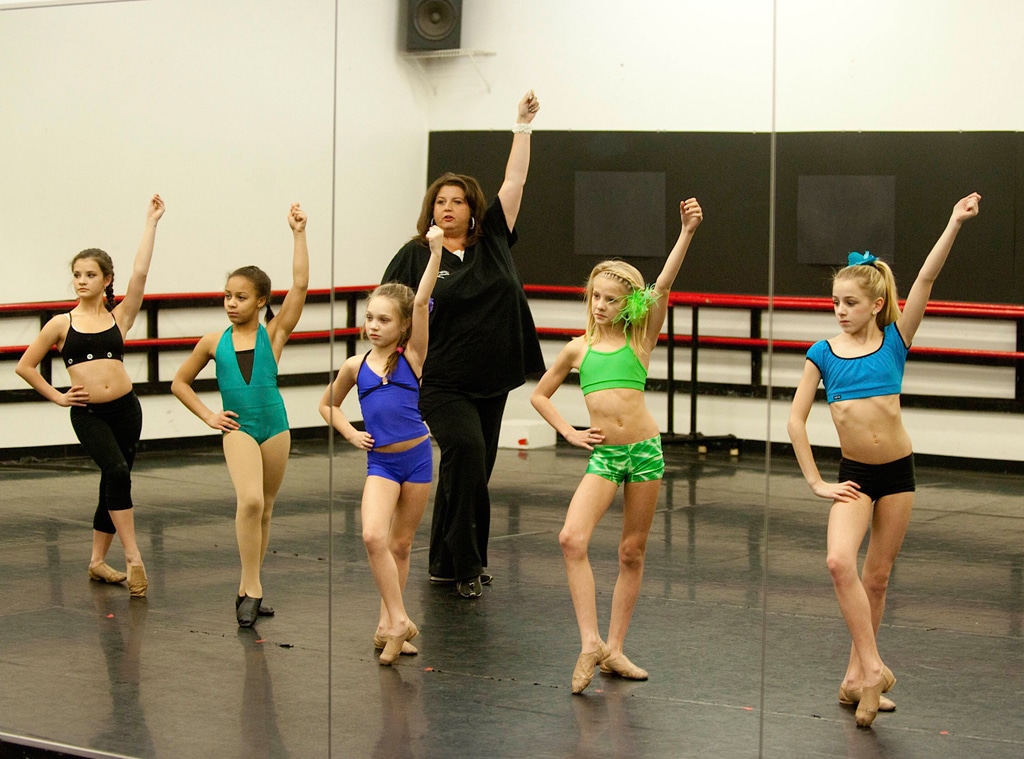 Scott Gries/Lifetime
Dance Moms star Abby Lee Miller doesn't give a rat's behind what you think of her sometimes harsh way of teaching the young wannabes at her Pittsburgh dancing school.
"You know, the criticism is from the dance community and they're all just jealous that they don't have a show," Miller said at the Teen Choice Awards.
Oh?
"Come on," she said, "if Lifetime approached them, you don't think they would have said yes?"
In February, Dancing With the Stars pros Derek Hough and Mark Ballas took to Twitter to voice their (very strong) disapproval of Miller's teaching methods.
"I'm sorry but this Dance mom show is straight up abusive," Hough tweeted. "Kids Run !!!!!! It ain't right. Child abuse isn't right. I'm livid right now...[There's] nothing productive about screaming and making little girls cry over being on the wrong foot."
Describing Miller as "crazy," Ballas tweeted, "Dance is meant to be fun and inspirational, not abusive. Kids are impressionable and I don't want young children being afraid to take up dance because of this lady."
Despite what we may see on the show (screaming fights, anyone?), Miller insists she actually stays out of the mommy drama. "I have to or I would lose my flippin' mind," she said. "I've been doing this for 30 years and before there wasn't one mom that traveled with us. The kids all had their money in an envelope and we left and we were gone all summer. We'd be in Orlando, Vegas, L.A. and so on."
Yes, some were with her and walking the pink carpet at Teen Choice.
But Miller is willing to put up with her critics and the clients because of, well, the paycheck.
Asked how much longer she'd want to do the Lifetime show, Miller howled, "Until I pay everything off."
Do you think Abby Lee Miller goes to far? Sound off below.