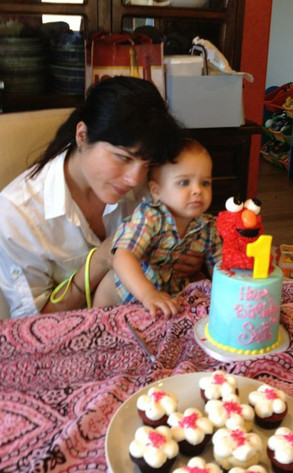 Twitter
It was a big day for first-time mom Selma Blair.
Her little (Arthur) Saint celebrated his first birthday last weekend with not one, but two yummy-looking cakes.
Baby Arthur's official birthday is July 25, but the Anger Management starlet couldn't wait to celebrate. She tweeted a picture of the first cake, a robin's egg-blue creation complete with dog, duck and Winnie-the-Pooh figures, Saturday.
Then the proud mama followed the tweet with a picture of the second, Elmo-inspired cake and her baby boy, adding, "Happy birthday my saint. Birthday weekend. Xx."