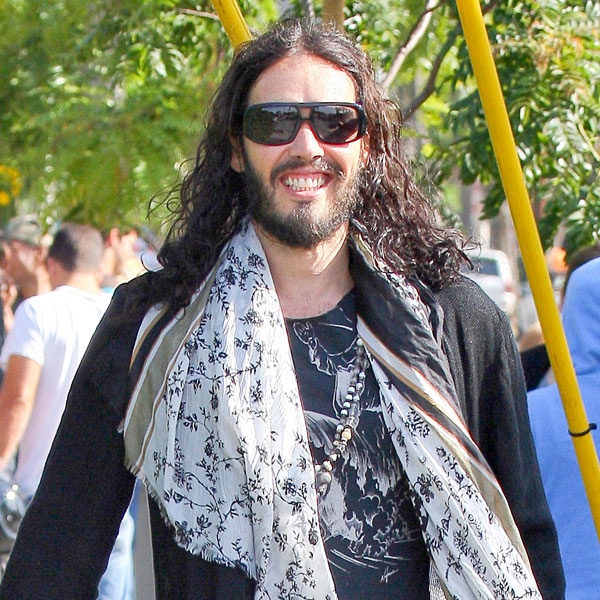 BIAG/AKM-GSI
Russell Brand is returning to his roots.
And no, that doesn't mean he's getting back together with Katy Perry or writing another sex- and drug-inspired memoir (yet).
Instead, the Rock of Ages star is ready to kiss the big-screen Biz goodbye and wants to focus on his stand-up comedy show BrandX.
Why? Well, turns out numerous blockbuster hits and A-list stardom have left Mr. Brand a bit "unfulfilled."  
"I started to feel a little bit unfulfilled. I missed being around an audience, I missed being really honest and truthful," the 37-year-old funnyman tells The Sunday Times' Culture magazine.
Brand first found fame as a TV presenter and stand-up before honing his skills on the silver screen in films like Forgetting Sarah Marshall, Get Him to the Greek and, most recently, Rock of Ages. He currently stars in his stand-up comedy television series, BrandX, which premiered June 28 on FX.
Even though Katy Perry's former love has spent time on the live stage, boob tube and big screen, Brand admits his career evolution was only natural:  
"People went, 'Do you want to star in movies?' I went, 'All right, I'll try all of that.' But now I know what 'that' is, I think I'll just get cast in things once in a while," he reveals before explaining his change of heart. "Having investigated it, I now think, 'No, stay true to what it is you actually do and what you're supposed to do.' And that is comedy, about things that are challenging and unsettling but ultimately very warm and loving."
But that hardly means the British bloke's done with the big screen.
"I'm going to continue to make films because I think they're prestigious and they can be really enjoyable. But I suppose as an artist you want to be engaged creatively by what you do in a real way, so yeah, certainly I feel more directly engaged by this show," he says, referring to his work on BrandX.
"I just want to do something that's really, really authentic, that hasn't got any nonsense to it. I'm saying what I believe in—and then we can work it out and cut out the things that are too mental and unbroadcastable."
Hmm…makes perfect sense, right? Because we've never associated Brand with nonsense.