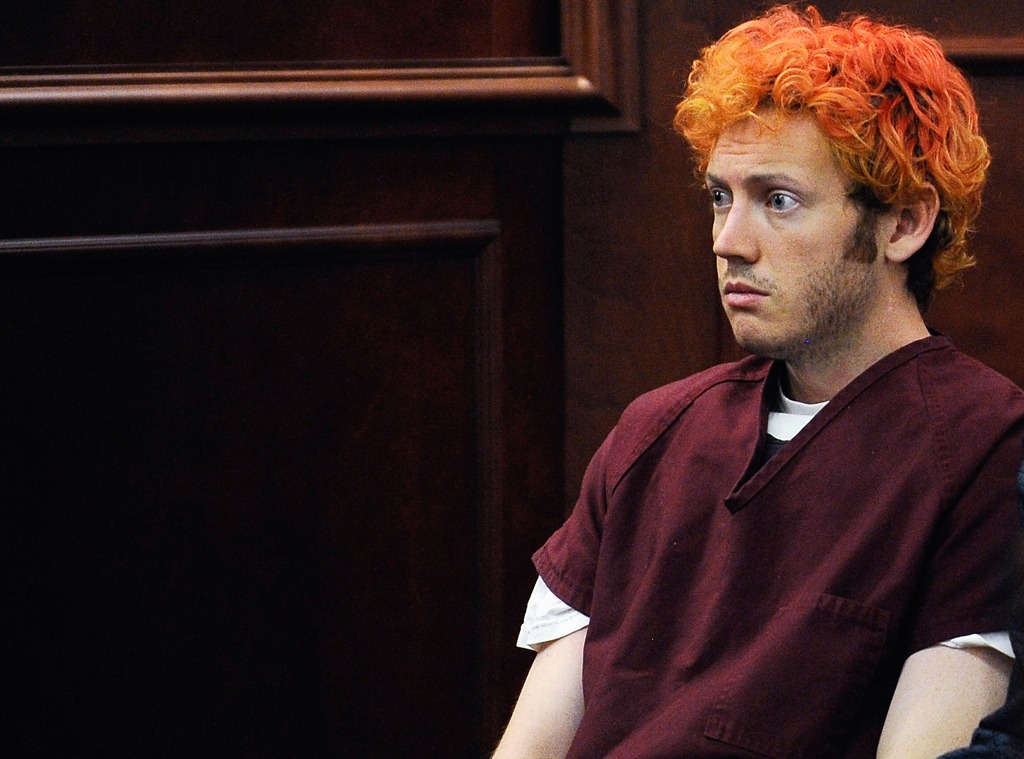 RJ Sangosti-Pool/Getty Images
James Holmes, the alleged gunman in last Friday's horrific movie theater massacre, made a bizarre first court appearance Monday morning in Colorado. The 24-year-old's appearance—particularly his dyed orange hair and confused facial expressions—has been heavily contested in the media.
Holmes told police he was the Joker and his fiery hair was a homage to the Batman villain, according to law-enforcement sources. But why didn't he clean up his appearance before standing before a judge Monday?
Kimberly Diego, a criminal defense attorney in Denver who is not associated with Holmes's case, tells E! News the suspect's attorneys might not have had enough time with him to suggest shaving off his red hair.
"However, I imagine that at some point they will cut his hair, but there is no timetable on that or no rule," she says. "But I do imagine that before a jury trial there would be some changes in his appearance because his appearance in the minds of the jury would be very important. Of course, at trial his appearance is going to be radically different. It really does not matter what he looked like today because there was no way he's was going to get a bond."
Holmes seemed to be in a daze in the courtroom, his eyes widening and closing as he appeared to almost nod off several times. Many speculated he was under some kind of sedation.
Diego says a nurse at the jail could have put him on some kind of medication, or he could have been allowed to take some medication that had been previously prescribed to him. According to several reports, Holmes took Vicodin before allegedly going on his horrific shooting rampage.
If the issue of mental competency is raised by Holmes's defense, which Diego predicts will happen, the eventual trial might not happen for a few years. "He would be transported to the state mental hospital in Pueblo, Colo. To do a full mental evaluation," she explains. "They may decide that he may never be competent or that he would be rehabilitated through medication and treatment."
For the time being, Holmes is being held in solitary confinement. He is scheduled to appear in an Arapahoe County courtroom on Monday in Centennial, Colo., where the district attorney is expected to bring the charges against him.
—Additional reporting by Katie Rhames