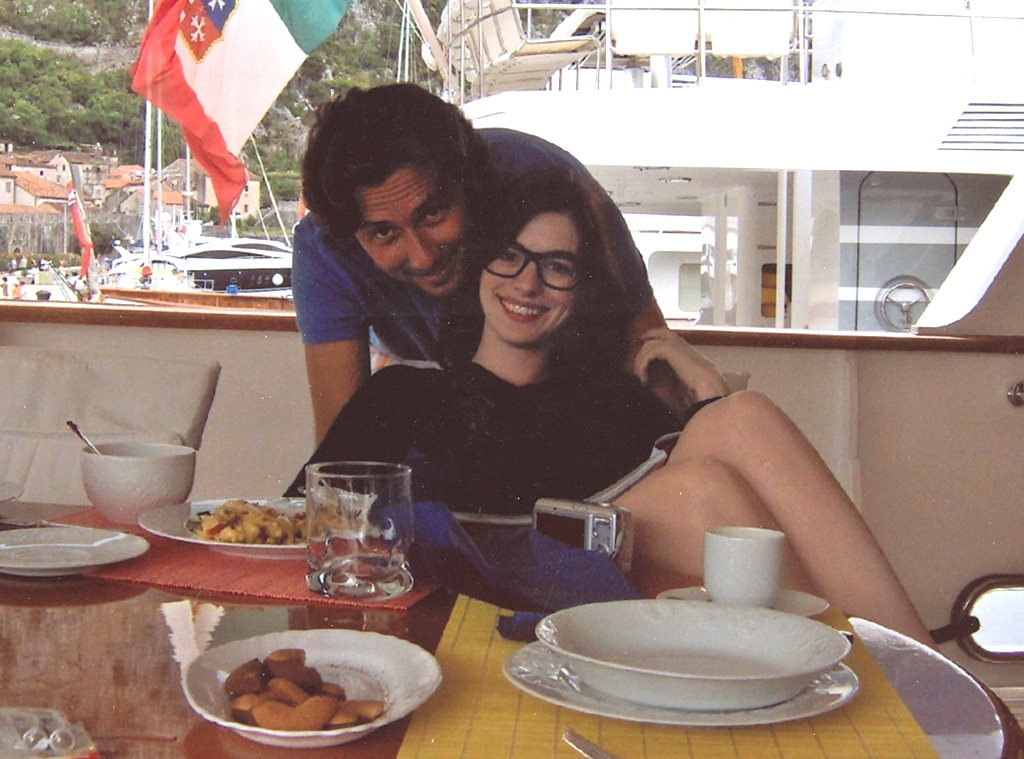 Coleman-Rayner
Guess Anne Hathaway's formerly incarcerated ex has got to make a buck somehow.
Raffaello Follieri, who was released from jail this past May, has recently released personal shots of himself and the Dark Knight Rises star in happier days.
In one shot, Hathaway, now 29, looks relaxed at breakfast as Follieri affectionately hugs her from behind. The duo are both all smiles aboard what appears to be a yacht.
Follieri and Hathaway dated from 2004 to 2008. On Sept. 10, 2008, he pleaded guilty to conspiracy, wire fraud and money-laundering charges. For years, he had lied about his ties to the Vatican in order to buy church properties at below-market rates, then flipped them for a quick profit.
Because Follieri, 30, is not a U.S. citizen, he was deported back to his native Italy upon his release from jail.
But while Follieri seems to be trying to relive the past, Hathaway has moved on: She's engaged to Adam Shulman.
We're glad she's focused on bigger and better things.