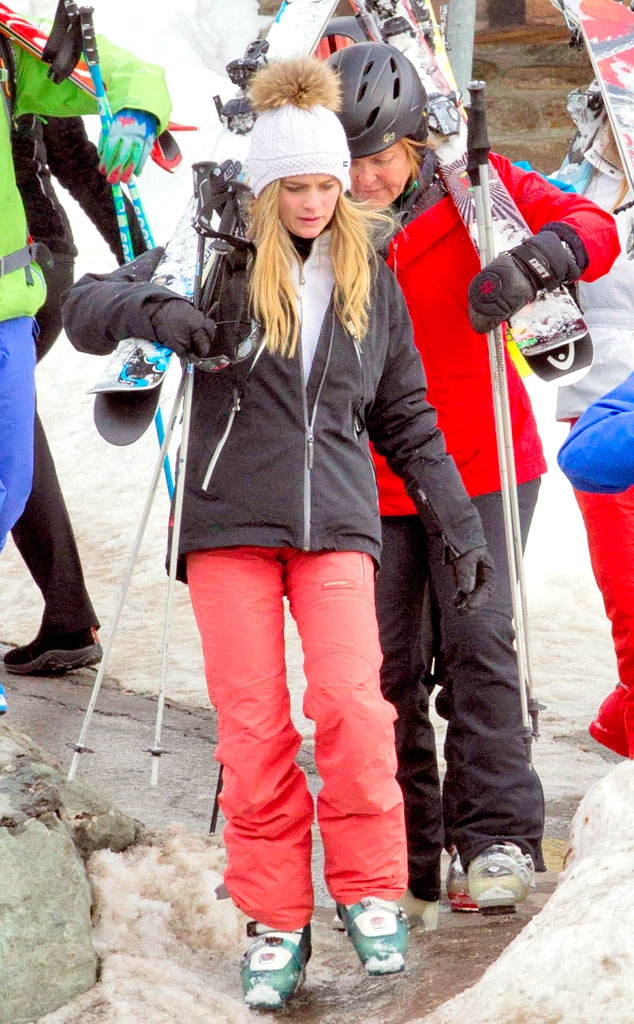 Jesal / Tanna / Splash News
Royal romance alert! Prince Harry and ladylove Cressida Bonas seem to be going strong.
Almost a year after the two first sparked rumors that they might be an item, the redheaded royal and the stunning model were spotted attending the Glastonbury music festival together this past weekend.
So who, exactly, is this lovely 24-year-old lass, and how did she meet the 28-year-old royal? Turns out, it really is who you know.
"They met through [Princess] Eugenie, who is friends with Cressida," a source told E! News back when word first surfaced that the two were dating. "Cressida is really smart, very naturally pretty and just a really cool girl to hang out with. It's hard for Harry to date as there are so many opportunities out there, but Cressida is someone he knows he can trust as she is already in his circle. She's already passed the test of being discreet."
Or at least, as discreet as one can be while dating a prince.
The couple set tongues wagging in July, when they spent some cozy one-on-one time together after The Dark Knight Rises premiere, partying together (and with friends) at a club in London.
As for Bonas, the leggy blond looker seems to have all the requisite credentials (and noble lineage) for hanging with the party prince.
Her mother is Lady Mary-Gaye Georgiana Lorna Curzon (now there's a mouthful), something of an It Girl back in the swinging '60s. She's also the half-sister of actress Isabella Anstruther-Gough-Calthorpe, someone whom (awkward alert) the British tabloids have taken great delight in reporting was a bit of an unrequited crush of Prince William's back in the pre-Kate Middleton day. She's currently engaged to Richard Branson's son Sam, another member of the royal fold.
Isn't it just so cozy?
Jesal / Tanna / Splash News
In any case, Cressida's mother, Lady Mary-Gaye, is an heir to the megarich Curzon banking family, and her father, Jeffrey Bonas, is predictably blue blood, having studied at Harrow and Oxford before becoming a successful entrepreneur and businessman.
Time will tell if the duo continues to go the distance, but it's hardly the first flirtation Harry's engaged in since his he split with Chelsea Davy (incidentally, like Davy, Bonas also studied at Leeds University—hey, so the man's got a type). He has also been linked, briefly, to Florence Brudenell-Bruce and, more recently, The Saturdays' singer Mollie King, though the pop star denied any romantic connection.
(Originally published July 23, 2012 at 7:49 a.m. PT)