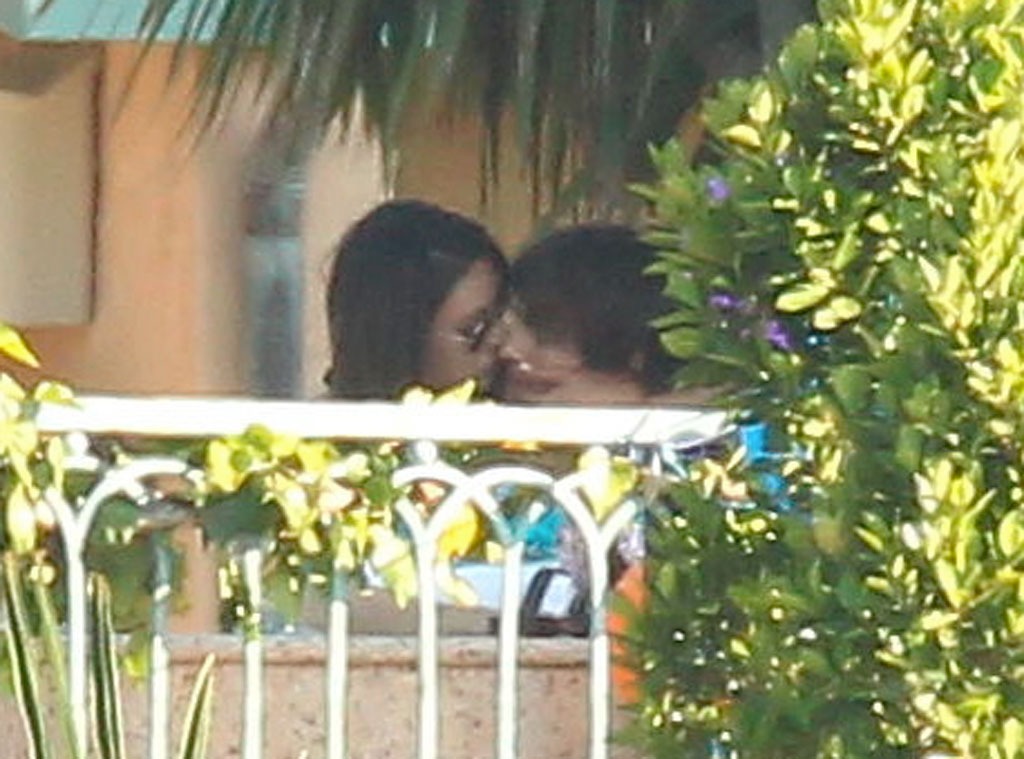 X17ONLINE.com
Ashton Kutcher and Mila Kunis certainly look like real-life friends with benefits—or maybe something more!
The former That '70s Show costars shared a smooch at the wrap party for Jobs (the upcoming Steve Jobs biopic starring Kutcher) on Saturday in Hollywood. Per X17 Online, the duo packed on the PDA on an outdoor terrace, possibly believing their romance was hidden by the shrubbery surrounding them.
Kunis, 28, and Kutcher, 34, have been rumored to be dating since April, after they were spotted out and about together in Tinseltown. Kunis, who broke up with Macaulay Culkin in 2010, was quick to squash these rumors, telling Extra, "It's absurd! A friend is a friend."
She reiterated the "just friends" sentiment in an interview with British Elle's August Issue.  "I am totally single," she said. "Listen, [Ashton and I] hang out. We've known each other for 15 years. We have mutual friends. We're comfortable with one another. That's it! There's no crazy love story, nothing more."
Yeah, OK. But actions speak louder than words!